Nivea Men signs deal with Fall Experimental Football League
Sponsorship agreement will see Nivea Men logo on jerseys, helmets and the 50-yard line
Nivea Men has signed a sponsorship deal with the Fall Experimental Football League (FXFL), a new developmental football league, marking the first time the cosmetics brand has entered the professional football arena in the US.
As well as being designated as the presenting sponsor, Nivea Men logos will appear on players' jerseys, helmets and the 50-yard line on-field. The brand will also sponsor the half-time show.
Carole Rissmann, Vice President of Marketing for Beiersdorf, said: "FXFL's goal to give players a clean start to their professional football careers is in lock step with Nivea Men's mission of giving guys a clean start every morning so they have the confidence to take on their day." She added: "With Nivea Men's line of face care, body wash and body lotion products, these FXFL players will get a lclean start as soon as they step out of bed so they are ready to hit the field.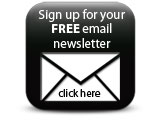 FXFL Commissioner Brian Woods said: "We're thrilled to partner with Nivea Men as the company fits perfectly with our goal to give players a clean start. We're excited to work together to grow the FXFL into a thriving league that gives young men the chance to continue their playing careers and reach the highest levels."
Companies