Ninth Luxe Pack New York attracts record-breaking crowds
Visitor numbers increased 11% despite adverse weather conditions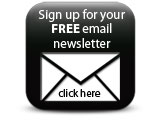 The 'monsoon-like' weather experienced by New Yorkers last week clearly had no adverse effect on Luxe Pack New York's attendance figures as 2011's event proved the biggest show to date. A total of 2,370 visitors attended the show, which took place from 18-19 May at The Altman Building and Metropolitan Pavilion, an increase of 11% on 2010, while exhibitor numbers reached 131.
New in 2011 were three specific tracks – beauty, wine & spirits and fine foods – designed to help visitors locate the suppliers specialising in their market.
Luxe Pack New York 2011 also hosted eight seminars featuring speakers including Francis Cholle, founder and ceo, the Human Company; Marc Rosen, president of Marc Rosen Associates; and Jamie Matusow, editor of
Beauty Packaging Magazine
.
Commenting on the 2011 event, executive director Nathalie Grosdidier said: "The continued growth of Luxe Pack New York, every year, underscores the event's significance to the world of luxury packaging, both for suppliers and for leading brands in a multitude of industries."
The verdict from exhibitors was also positive. "We have struggled to find a trade show that limits the number of exhibitors yet has the impact of a lot of traffic," commented Dustin Schadt of first-time exhibitor Artistic Carton Co. "We were pleased to find that Luxe Pack met both criteria. We will return in years to come."
Vitro Packaging's Victor Rodriguez added: "This is one of the best trade shows for the cosmetic industry with a global perspective."
Companies