Newby Hands leaves feelunique
Content Director steps down
Feelunique has announced that Content Director Newby Hands will be stepping down from her role later this Summer.
Hands joined the online premium beauty retailer in 2012 and played an important role in shaping the brand's content. Feelunique's CEO Joel Palix said: "I would like to thank Newby for her contribution to the growth and development of feelunique. Since joining the business in 2012 she has played a key role in the way we think about all aspects of our branded content, we wish her the very best in her new role. The business will build on its past success in developing content to deliver an even stronger beauty retail brand that effectively blends e-commerce, content and community."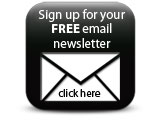 Newby Hands added: "I have thoroughly enjoyed working in digital and being part of a brand that has transformed e-commerce". Feelunique says it will announce a successor in the coming weeks.
Companies