New managing director at The Fragrance Shop
Peter King has been appointed Managing Director of the largest privately owned fragrance retailer in the UK
Peter King has been appointed Managing Director of the largest privately owned fragrance retailer in the UK, The Fragrance Shop.
King, formerly in mergers and and acquisitions, and Group Finance Director at the Fragrance Shop since 2009, succeeds Nigel Lawmon, who has resigned to spend more time with his family.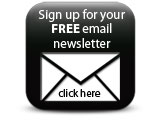 "I'm delighted to assume my new role," says King. "We've enjoyed several years of exciting growth with our recent financial year taking us through the £90 million sales barrier." Some of the recent growth of the company, which was launched in 1995, can be attributed to company's multi- channel retail model, which includes an e­commerce website and 160 brick and mortar stores. According to King, the company is focused on driving further growth "with continued multi­channel developments such as rapid click­and­collect and reserve in­store," as well as continued product innovation with a Discovery Club, a Happy Christmas Club and a store plan that includes new European stores.
Companies