New data: Croda Plex drives innovation in Plex technology
New formulation system builds bonds, improves colour retention and boosts hair strength
Croda International Plc, the name behind high performance ingredients and technologies, today announces new data showing that Croda Plex, its new bond-building hair care system, outperforms the commercial Plex benchmark in colour wash-fastness and increases hair strength.
Croda Plex is a three-step formulation system that was created to meet the rapidly growing consumer demand for bond multipliers. Bond multipliers' appeal comes from the fact that the damage-inducing colouring and bleaching process breaks hair bonds. The popularity of bond multipliers is driven by their claims to effectively mitigate this damage and rebuild bonds broken during this process. This unprecedented appeal has resulted in tremendous growth for bond multipliers, which experienced a 525% sales increase between 2014 and 2015*.
New data shows that Croda Plex not only stands up to the commercial Plex benchmark, but also offers two additional key claims:
Steps 1 and 2 increase colour wash-fastness over the commercial benchmark over 15-wash cycles
After a single application of the Step 3 formula, hair strength is improved by 85% over the control
"Our newest data for Croda Plex shows that not only does Croda's three-step formulation system build bonds and increase hair integrity, it boosts colour washfastness and increases hair strength. With this new data, our customers can deliver a unique Plex solution that will attract salons and consumers in search of high performance bleaching and colouring services," said Denise Costrini, Marketing Manager – Croda North America."
In addition to the latest data, Croda's new Plex formulation system builds bonds and boasts unique heat-activated properties that increase hair integrity within the cortex and protect the cuticle during blow-drying. Tests have shown that after using the Croda Plex system and blow drying the hair, the system increased bond-building and improved hair integrity over a super-bleached control and versus the commercial Plex benchmark. In salon tests, the Croda Plex system left hair feeling stronger after Step 1 and all wet attributes of the hair were rated favorably and comparably to a commercial Plex system after Step 2.
The Croda Plex system is powered by several high performance Croda ingredients, including:
Crodasone Cystine is a copolymer of the amino acid cysteine and a silane that covalently bonds to hair to impart conditioning benefits.
Keravis PE is a powerful hair strengthening active capable of both penetrating the cortex and forming a protective film on the surface of the hair, Keravis PE provides multi-faceted protection against breakage by acting on the tensile, bending and surface properties of the hair.
Crodazosoft™ DBQ delivers superior softening, even on aged hair, while defending against cuticle abrasion and helping to protect artificial colour.
More information about Croda Plex, along with the system formulations, can be found on Croda's website at www.crodapersonalcare.com.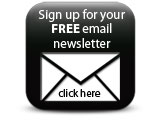 *Kline and Company 2016
Featured Companies