New and in demand: BASF's anti-pollution skin care system
"Only one person in ten lives in a city that complies with WHO's safe limits for air quality."1
These are the words of former WHO Director-General Dr. Margaret Chan (2006–2017). The skin forms the natural interface and barrier between the environment and the body. Alongside the respiratory tract, the skin is the first area of contact with all types of pollutants.
Impacts of particulate pollutants, to take just one category of airborne irritants, include exacerbation of acne, premature ageing, pigmentation disorders and wrinkle formation.
In addition, pollutants can alter the composition of the skin's microbiome, compromising its natural barrier function, and lead to oxidative stress. Accordingly, consumer awareness of the threat of pollution and demand for antipollution skincare are high and rising.
Sound science
BASF's new approach uses innovative screening methods based on four impact paths of pollutants. Accordingly, we test our ingredients in terms of efficacy in cleansing, anti-penetration, anti-adhesion and removability of pollutants.
The result: multidimensional skin protection with proven best-in-class performance. That means you can make validated benefit claims on your finished products in line with your brand strategy and the needs of your target groups.
Let's talk about what our antipollution innovations can do for your skin care product offering.
---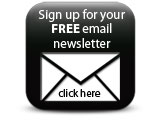 1. PAHs: Vierkötter 2010; aging genes: Ding et al., 2017; dust storms: Choi et al., 2011; diesel exhaust: Ahn et al., 2008; acne: Krutmann et al 2017); ozone: Mancebo & Wang 2015; Microbiome: Wong 2017; ROS: Valacchi et al., 2012; Krutmann et al. 2017; air pollution and skin aging Schikowski + Huels 2020
Featured Companies