New advice app My Beauty Whisper makes industry debut
The invite-only service allows customers to seek advice from industry experts
Tech brand My Beauty Whisper has launched a new consultation platform.
The invite-only app allows users to video call and chat with beauty experts to answer their queries and seek advice.
Meanwhile, brands and retailers can access the service for their customers.
Companies can choose to adopt the platform's app, digital consultations or in-store solutions.
Adamis Group is the company behind Beauty Whisper. Its CEO Mario Conti said: "My Beauty Whisper is the right answer to bring back the beauty dream.
"It delivers a stellar customer experience form the help of new technology."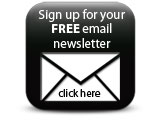 Customers can request an invitation to the app via mybeautywhisper.com.
Companies