New Nordic calls on Desperate Housewives star Teri Hatcher as global ambassador
The former James Bond star will front the campaign for its new Hair Volume product
Former Desperate Housewives and James Bond star Teri Hatcher has teamed up with Swedish beauty supplements brand New Nordic.
The 54-year-old will front the campaign for its new Hair Volume product as its global ambassador.
Hatcher said she was "excited" to come on board with the brand and that it fits with her healthy lifestyle ethos.
Commenting on the product, she said: "I think everyone should make sure they get the right nutrients to suit their needs.
"I've never been blessed with amazing hair - it's been through a lot of stages over the years, and it's now finding its balance.
"It's important to me that New Nordic Hair Volume is completely natural, because a high quality vitamin is absolutely the most effective for supporting healthy hair."
New Nordic's founder and CEO Karl Kristian Bergman Jensen added: "We are absolutely delighted to have Teri on board.
"She shares our core principles that natural health and wellness can give us all a great quality of life and help to achieve genuine happiness."
He added: "She will be a fabulous asset and we look forward to a successful partnership together."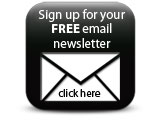 Companies