New AXE campaign celebrates shower thoughts
Campaign celebrates AXE Black Body Wash launch with new relaxing fragrance
AXE has debuted a new series of videos celebrating relaxing showers and the thoughts they inspire. "Shower thoughts" shows how washing with the new AXE Black Body Wash can help consumers unwind and relax, inspiring fresh creativity.
The brand conducted a survey of male consumers and found that 91% of men agreed that showers help them to feel more relaxed, while 78% agreed that they feel that they think more clearly in the shower than anywhere else.
AXE has released a new product alongside the clips – AXE Black Body Wash, said to help consumers relax with a mixture of bergamot, frozen pear, moss and cedarwood.
Carlos Andrés Gómez, a spokesperson for AXE and author of Man Up: Reimagining Modern Manhood, explained: "In a busy world that moves nonstop, guys need to a moment to reflect and let their minds open up to a word of possibilities. The shower can become a safe haven where guys can get in touch with their own brand of creativity and work up the courage to express themselves freely."
The first clip in the series stars professional basketballer Muggsy Bogues. Future videos are due to feature YouTube personality Chester See and Pretty Little Liars actor Brendan Robinson.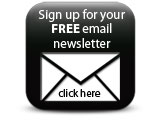 The series is the next instalment of AXE's new advertising direction, which saw the brand encourage consumers to "Find Your Magic".
Companies