New 30-day refund law impacts beauty retailers and salons
Consumers in the UK now have the right to a 30-day refund
Members of the public now have the right to ask for a refund for haircuts, manicures and spa treatments if the service was not delivered with "reasonable care".
The new right for consumers has been introduced to UK law today under The Consumer Rights Act 2015, alongside many others. The act helps to empower consumers in the retail setting and put them on a level footing when confronting retailers over a product or service that is below par.
Recognising the importance of transparency and trust for the benefit of the consumer/retailer relationship, some cosmetics retailers put their own money-back guarantees in place years ago. Television shopping channel QVC, for example, continues to offer its 30-day 'no questions asked' returns policy on all of its beauty products, even if a customer has opened or tried them.
Under the act, if a consumer buys a good such as an electrical beauty item and it is faulty, they are entitled to a full refund within 30 days. The retailer in question has one opportunity to repair or replace the item but the consumer can choose which option they prefer. The act specifically states that goods "must be of satisfactory quality, based on what a reasonable person would expect, taking into account the price", "must be fit for purpose" and "must meet the expectations of the consumer".
The act also protects consumers against shoddy services including beauty treatments such as haircuts, facials or manicures. If the service was not deemed to have been performed with "reasonable care and skill", then a consumer is entitled to a full refund.
Recognising the vulnerability consumers are increasingly exposed to in the online arena, the act also goes some way to protect shoppers online. If a consumer buys a form of digital content, such as a beauty app or series of video tutorials, and the content is faulty or of an unsatisfactory quality, they can ask for a repair or replacement, although not a full refund.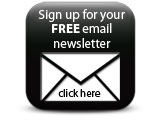 However, if the digital content causes damage to a person's device, for example with a virus, the consumer has every right to seek compensation for the damage caused or to get the device repaired. If the app or content is free, however, the same rules do not apply.
Companies