Nettle venom proves a sell-out success
Launched in June during lockdown, Heaven Skincare's new vegan anti-ageing cream has proved to be a hit
Launched in June during lockdown, Heaven Skincare's new vegan anti-ageing cream has proved such a hit that its first batch has already sold out.
Founder Deborah Mitchell and her team are now working around the clock to produce as many pots of their Nettle Venom Cream and meet the demand.
Thanks to social media, coverage in the national press and even a spot of ITV's Good Morning Britain, this latest must-have really has taken the beauty industry by storm.
"It seems the world really loves my vegan anti-aging skincare," explains Deborah. "Since we unveiled Nettle Venom the phones literally haven't stopped ringing, with enquiries from all over the world. It's proving especially popular in Australia and New Zealand."
The last time Mitchell saw such phenomenal sales when she first launched her now-famous Bee Venom Masks. "I knew Nettle Venom was going to be a success; after all, traditional vegan face creams haven't delivered when it comes to anti-ageing properties.
"But it really has been wonderful to see how quickly we have sold out and also how hard my team has been working to try to keep up with the demand.
"I think money that perhaps would have been spent on other luxuries, such as holidays or shopping trips, is now been funnelled into organic, results-driven brands like Heaven. People care about their skin and, importantly, care about what they put on it."
Mitchell chose to create her latest 100% plant-based moisturiser following requests from her vegan clients. It took her five years to come up with the correct formula and one that she was completely happy with.
She developed the newly patented ingredient called NETTATOXIN – it works in a similar way to her sought-after ABEETOXIN but rather than using the venom from bees she has harnessed the sting of the common British nettle.
"It's been quite a journey creating my Nettle Venom Anti-Ageing Cream because not only was it about coming up with the idea and working out how to make that a reality, but I also had to develop a way of capturing the active venom in a moisturiser without it hurting when applied to the face," says Mitchell.
"I've not used an extract because it wasn't powerful enough; instead this is a fresh ingredient that I carefully collect from hedgerows near my home. Because it is a long process done by hand the number of products being released is always going to be limited."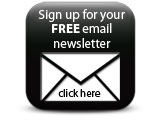 You can order the next release of Nettle Venom Cream online at heavenskincare.com
Featured Companies