Net sales fall flat at Revlon
But cost of sales work out favourably
Revlon has shared its results for the fiscal quarter ending March 2015. Net sales were more or less flat, but cost of sales worked out favourably, resulting in an improved gross profit margin.
Revlon President and Chief Executive Officer, Lorenzo Delpani, said: "We incurred an incremental $16.6m in brand support in the first quarter of 2015 compared to the first quarter of 2014 as we continued to invest more competitively behind the re-launch of our key brands".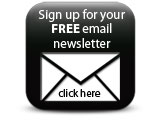 Revlon also pointed to foreign currency changes impacting on international markets and reducing net sales. Delpani added: "On an As Reported basis, the first quarter of 2015 was significantly impacted by foreign currency exposure from our international markets, resulting in a reduction in our As Reported net sales by $31m".
Companies