Neom Organics opens London Liverpool Street store to help consumers boost their wellbeing
More than half of consumers plan to focus on wellness amid the Covid-19 pandemic, according to the UK-based skin care and fragrance brand
Neom Organics, the wellness-inspired beauty brand, has unveiled its new flagship store on London's Liverpool Street, UK, in an effort to help consumers meet their wellbeing needs.
As consumers rethink their priorities during the Covid-19 pandemic, almost half (43%) said they would be "much more focused" on their wellbeing, according to a survey carried out by the brand.
Meanwhile, more than a third revealed they were aiming to get more sleep, while 37% planned to focus more on "calming activities".
Designed to offer visitors an "oasis of calm" among the hustle and bustle of the city, Neom's latest boutique will feature the brand's trained 'Neomologists' to provide complementary consultations and general wellbeing advice, as well as tailored recommendations on fragrances and gifting.
Meanwhile, shoppers can also take the brand's Scent Discovery experience, which has been developed to help them discover their underlying wellbeing needs according to Neom's four core ranges: Sleep, De-stress, Energy and Mood Boosting.
Nicola Elliott, Neom's founder and Creative Director, said: "We are so excited to bring Neom into the city! It's a haven of calm; step inside and you'll instantly feel good, we'll make sure of that!
"We've spent a lot of time poring over the details of this boutique, so you get the full Neom wellbeing experience.
"As well as lots of interactive touch points, our Wellbeing Experts will be on hand to provide you with advice on the small steps that can make a big difference to your wellbeing."
Inside, the store's décor features Neom's signature pastel colours, as well as neon lighting, marble-finish textures and signs and bays to help guide customers through the store and find what they are looking for among the brand's product ranges, including skin care, bath and body and fragrance skus.
The Liverpool Street wellness hub is Neom's fourth UK store opening, joining its existing locations in Wimbledon, Guildford and Leeds.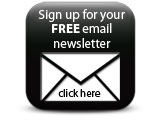 Meanwhile, earlier this year the brand made its Irish debut with a store in Kildare Village.
Companies