Nail polish and multiple-benefit products thrive amid recession
Colour Cosmetics | Fragrance | Skin Care
US personal care market drops 0.8% in 2009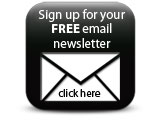 The C&T market in the US fared less badly in 2009 than in previous recessions, according to the latest data from consultancy firm Kline & Company. The market declined by 0.8% last year as opposed to 1.9% in the recession of 1991, Kline reports in its Cosmetics & Toiletries USA 2009 report.

The economic crisis has weakened consumer confidence, which has had a particularly adverse affect on the luxury and professional product sectors and on fragrance. "There are a number of factors contributing to this, including fragrances losing their appeal as gifts and an over-crowded selection of fragrances leading to consumer confusion," comments Nancy Mills, industry manager of Kline's consumer products practice.

However, Kline says that today's more value-oriented consumers have boosted demand for multiple benefit products and that people are still willing to invest in anti-ageing products, especially those containing SPF.

In colour cosmetics, lipsticks and lip-glosses slid 5.3%. Nail polish fared far better, growing 14.3%, a combined result of the return of nail colour to the fashion world and consumers switching from expensive salon trips to at-home application.

The H1N1 flu epidemic meant that anti-bacterial hand gels also had a stellar year.


Companies