NAGASE receives Silver Award at in-cosmetics Global for Make-Up Bar
Esterol #26 Series from NAGASE Personal Care is newly launched liquid waxes at in-cosmetics Global to improve mattifying and long lasting effect for colour cosmetics.
NAGASE Personal Care, a long established supplier of cosmetics and personal care ingredients from Japan developed the Long Lasting Soft Matte Concealer Stick with Esterol #26 Series Liquid Waxes which won the Make-Up Bar Silver Award at in-cosmetics global in Amsterdam.
The Make-Up Bar Award was given to the most innovative developments in colour cosmetics and make-up after being judged by a panel of cosmetic experts at the event.
Esterol #26 Series benefits include:
Long lasting effect
Excellent semi-matte appearance
Good skin protection with anti-dehydration properties
Esterol #26 Series is free from palm oil, isoparaffin and volatile silicone. Esterol #26 Series in stick type-concealers bring excellent matte & light texture with long lasting properties.
This formulation is even easier to remove from skin when needed. Esterol #26 Series can also be used in foundation and lipsticks applications.
Product Name: Esterol #26(D) & Esterol #26 (F)
INCI Name: Ethylhexyl Polyhydroxystearate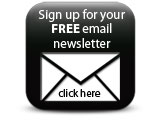 Product Name: Esterol #26(150M)
INCI Name: Ethylhexyl Hydroxystearate
Featured Companies