NAGASE Personal Care presents technical seminar at in-cosmetics virtual
As we can't meet in person at in-cosmetics show this year, we are pleased to announce our technical seminar at in-cosmetics virtual conference.
Boost Skin Wellness Naturally by Enhancing Elasticity and Firmness with Fruit-Based Polyphenol
Time: 6 October, 09:00-09:30am BST
Speaker: Dr. Elodie Metral, Technical Manager, NAGASE(EUROPA)GmbH Lyon Branch
Naringin is a natural polyphenol found in citrus fruits. Its strong antioxidant activity and valuable biological actions make it a perfect candidate for a well aging strategy.
However, due to its low water solubility, this molecule has been set aside from the cosmetic field, until now.
Using its enzyme technology, HAYASHIBARA of the NAGASE Group has developed an 'upgraded Naringin'. The result is a glycosylated Naringin, a natural and water soluble active.
This increases the synthesis of elastin fibers components and enhances elastin fibers formation. With this unique mechanism of action, it efficiently boosts skin firmness and elasticity.
See here for in-cosmetics virtual registration.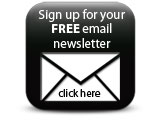 Also see here for more information for glucosyl naringin.
Featured Companies