Myntra reverses App only approach in digital wars
India's largest online fashion retailer relaunches mobile and loses a Binsal brother in fight against Amazon
India's Myntra has relaunched its mobile site in a bid to promote new customer acquisition. This reverses its brave 2015 App only decision. The App only approach is perceived to be a larger barrier to entry for new users who may just want to browse the goods on offer rather immerse themselves immediately in the full purchase experience.
Mukesh Binsal
Importantly, this coincides with some high profile senior departures from the Flipkart/Myntra stable including one of the Myntra founders Mukesh Binsal exiting the company next month (March 2016). Binny Binsal (Mukesh's brother) has been elevated to CEO which will allow the streamlined management team to focus on the market share battle with Amazon.
Observers have noted the multiple difficulties of the App only approach particularly in India, which has a high number of lower tech smart phones and poor network coverage in some areas. Both of these factors make it difficult to keep the data intensive app as the only way to make a purchase.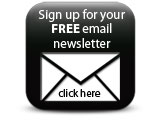 Whether retaining a single voice from the multi talented Binsal brothers and a u-turn on mobile web strategy will be enough to win the digital retail war in India remains to be seen, but the prize is definitely worth fighting for.