MyShowcase makes UK debut
Brands already on board with the direct sales concept include Neom and Balance Me
For the upcoming festive season, UK based direct sales company MyShowcase is launching a new nail polish subscription service. Customers can choose to purchase a six month subscription for £80 or a 12 month subscription for £166. As part of the service, recipients will receive a new nail varnish from a selection of brands including T. LeClerc, New CID and Face Stockholm every month. The shades will be chosen by MyShowcase co-founder and beauty journalist Kate Shapland, and will come with application tips.
MyShowcase is a new direct selling business launched by Nancy Cruickshank, founder of handbag.com, along with Kate Shapland, Beauty Editor of The Telegraph Magazine. The beauty retail venture, described by the company as "Space NK meets Avon", is aimed at helping women, known as 'MyShowcase stylists', to both discover and fund the development of independent luxury beauty brands and products.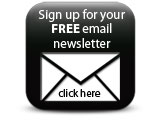 The company is currently selling starter kits for £199, which includes £500 worth of beauty products along with advice, support, business materials and training to help potential representives get started. Brands already on board with the concept include New CID, Neom, Balance Me and FACE Stockholm.
Companies