MyShowcase hits Piccadilly Circus billboard
Company aims to bring 1,000 'stylists' on board by Christmas
Beauty discovery company MyShowcase has launched a new campaign for 2015, Make Beauty Your Business.
The campaign kicked off with a major billboard campaign in two London location, Piccadilly Circus and Chiswick Towers, highlighting the company's message 'make beauty your business'.
The campaign aims to promote awareness of the company's direct-selling proposition; MyShowcase has set a target goal of bringing 1,000 'stylists' on board by Christmas 2015. MyShowcase currently retails independent beauty brands via its website myshowcase.com as well as via a direct-selling network of stylists, who visit consumers in their own homes.
The campaign was produced in partnership with creative agency BBH and photographer Elisabeth Hoff. Make-up artist Kenneth Soh, who has worked on campaigns for Mulberry and Vivienne Westwood, created the make-up on model Ellie Dowling for the campaign. All of the make-up used on Dowling is retailed by MyShowcase.
Brands currently sold by MyShowcase include James Read Tan, Neom and Aurelia Probiotic Skincare. The product offering is curated by Kate Shapland, who is MyShowcase's Co-Founder and Brand & Editorial Director. Shapland also edits a weekly column for The Telegraph Magazine.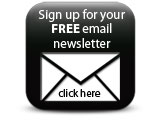 Co-Founder Nancy Cruickshank said: "In the last two years MyShowcase has seen amazing growth via our expanding portfolio of brands and the passionate entrepreneurs joining as Stylists. We are thrilled to launch this campaign to spread the word about this empowering opportunity to make beauty your business."
Companies