Music mogul DJ Khaled drops CBD-infused male grooming line
Blesswell is the new wellness-inspired skin care line from one of music's most decorated collaborators
DJ Khaled, a Grammy Award-winner and one of the music scene's biggest names, has broken into the beauty arena with his debut collection of male grooming products under the name Blesswell.
A frequent collaborator with many of the industry's rich and famous, including Justin Bieber, Rick Ross, Drake and Rihanna, the 'Let It Go' singer is jumping on the rise of self-care with his CBD-infused range that is said to be inspired by Khaled's pursuit for wellness.
Launching under the 'clean' marketing umbrella, the Blesswell products are designed to be a toolkit for men's at-home grooming needs, complete with a premium face mask, beard oil, moisturiser, cleanser, body wash and shave cream (from US$15).
Meanwhile, the skus are said to be infused with 300mg of CBD.
"Aside from love and family, health and wellness are our greatest blessings," said the larger than life character.
"Reflecting on my quest for a better mind and body, I found my daily habits to have the most impact on my overall outlook of life.
"I created Blesswell to provide men with an at-home CBD grooming solution that allows them to put their game face on, build their confidence and get their mind in the right zone."
To bring his range to the mass market, Khaled partnered with Endexx Corporation, a distributor of hemp-derived CBD.
"We are elated to be partnering with the multi-hyphenate powerhouse that is DJ Khaled," said Todd Davis, Endexx's Chief Executive.
"Creating these unique, premium products with someone of his calibre has been monumental for the Endexx Corporation brands.
"His passion for the category started with his personal and professional journey in the wellness realm and has since become someone people look up to for personal care advice and expertise."
In conjunction with the launch, Khaled has recorded a three-part guided meditation series that will be available with every purchase of Blesswell via its website.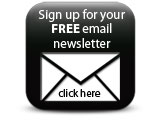 The products are shoppable via blesswell.co.
Companies