Murdock London's new cologne celebrates the summer of sport
Specialist male grooming brand adds second cologne to its line celebrating British sporting tradition
Specialist male grooming brand Murdock London has added a second cologne to its line celebrating British sporting tradition. Renshaw, new for summer 2014, is a fresh, green scent created to represent tennis and croquet, both sports played on well-manicured lawns.
Its top notes include garden mint, ruby red grapefruit and Sicilian bergamot, while the middle blends assorted summer flowers, green peppercorn and watercress. A base of musk and white woods finishes the cologne.
Renshaw follows Napier 1903, the first in the set of British sporting tradition colognes, which is inspired by automobile racing.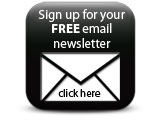 RRP £90, Murdock London, murdocklondon.com.
Companies