Murad's new launch disrupts the bacteria-breakout connection
Clarifying Oil-Free Water Gel hydrates skin while balancing the microbiome
Murad has introduced a new product for blemish-prone skin that hydrates while interrupting the bacteria-breakout connection.
Its Clarifying Oil-Free Water Gel (£38) is a non-comedogenic gel moisturiser that instantly soothes and smooths skin.
It uses quorum sensing technology and Korean red pine extract to disrupt communication between breakout-associated bacteria to prevent them forming groups, or biofilms and causing an imbalance.
The microbiome remains balanced, resulting in clearer, healthier-looking skin.
Meanwhile Murad's Clarifying Oil-Free Water Gel also contains ginger root extract and hyaluronic acid to comfort and nourish skin, and salicylic acid for its exfoliating and smoothing actions.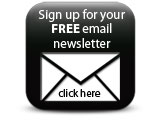 A consumer trial revealed that, after four weeks of use, 100% of volunteers felt their skin was smoother, while 92% noticed a clearer complexion; 92% also agreed their skin was less shiny and 88% saw less irritated skin over time.
Companies