Murad targets ageing skin with Hydro-Dynamic duo
Murad's latest anti-ageing launch is the Hydro-Dynamic skin care duo.
Aiming to deliver anti-ageing results through "pure hydration", the new skus include: Hydro-Dynamic Quenching Essence (£59.50) and Hydro-Dynamic Ultimate Moisture (£55).
The essence is made with Mexican blue agave leaf extract, which is claimed to bond to the skin's surface to encourage the attraction and retention of water. It also contains watermelon, apple and lentil to moisturise. Meanwhile, the moisturiser is designed to provide 24-hour hydration. It contains advanced hyaluronic acid technology and coconut extract to moisturise. An anti-ageing peptide blend is incorporated in order to smooth and plump the skin.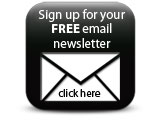 Howard Murad, Founder of Murad, said: "Hydrated skin functions better, feels smoother and looks younger. Longer lasting hydration is a critical component of anti-ageing and exactly the reason the new Hydro-Dynamic products were created."
Companies