MonoSol gains recognition for shaving cream innovation
MonoSol, a division of Kuraray, has been inducted into The Society of Innovators of Northwest Indiana, thanks to its water-soluble film used to make unit-dose pods of shaving cream that dissolve with water.
Created with Pacific Shaving Company, the technology replaces bulky cans and leaves no waste.
The Shaving Cream Minis are also easy-to-use when at the gym or while travelling.
The pre-measured single use Minis are sold in a stand-up pouch, supplied by Excel Packaging.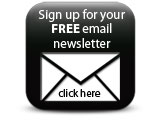 The pouch holds 40 pods and is made with a high-barrier PET film that is laminated to a linear low-density polyethylene film.
Companies