Molton Brown breaks into luxury category with 27-strong fragrance line
The collection will feature 12 edps and 15 edts
British beauty brand Molton Brown is poised to launch a new collection of high-end edps and ets.
Featuring 27 fragrances, 12 edps (£110 each) and 15 ets (£60 each), the range is inspired by the concept 'made by individuals, for individuals'.
Across both lines is its Re-Charge Black Pepper, Coastal Cypress & Sea Fennel, Geranium Nefertum, Fiery Pink Pepper, Mesmerising Oudh Accord & Gold, Rosa Absolute, Flora Luminare, Bushukan, Russian Leather, Orange & Bergamot, Gingerlily and Tobacco Absolute scents.
While its edt collection also includes its Vetiver & Grapefruit, Suede Orris and Jasmine & Sun Rose perfume.
Customers across the UK, US and Japan will be able to shop the fragrance from 28 August.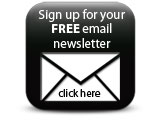 Companies