Middle East boycotts French beauty brands in protest over Prophet cartoons
Countries in the Middle East have removed French products, including beauty brands, from shelves in protest of satirical cartoons of the Prophet Mohammed used in the country
Countries in the Middle East have boycotted French brands, including beauty brands, in protest over the use of cartoons of the Prophet Mohammad in a French school.
Pictures emerged over the weekend of empty L'Oréal and Garnier shelves in Kuwait's retail co-ops after President Emmanuel Macron defended the right to use the cartoons, following the beheading of French school teacher Samuel Paty on 16 October by an Islamic terrorist.
The history teacher referenced the cartoons in a lesson on freedom of speech, according to The Guardian.
His murder sparked mass outrage across France, and a vigil was held in his honour, led by Macron.
It was this event that was the catalyst for the backlash in Asian regions, after Macron reportedly said Paty "was killed because Islamists want our future", but France would "not give up our cartoons".
via Reuters
Retailers in Jordan and Qatar are also said to have removed French products from their shelves.
Meanwhile, the French foreign ministry responded, calling for an end to the boycott and describing the move as "baseless".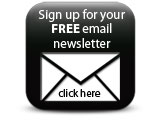 L'Oréal did not offer a comment on the news.
Companies