Michel Vandermeiren joins Azelis as regional md for Benelux & France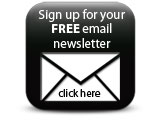 Michel Vandermeiren has joined Azelis as regional managing director for Benelux & France. He joins from Univar where he was managing director Benelux.

Vandermeiren's responsibilities will include driving the group strategy throughout the Benelux region and the delivery of each of the international business directors' commercial plans, taking ultimate accountability for the region's financial results.

"I'm delighted to join the fastest growing company within the European specialty chemicals distribution industry. I look forward to the challenge of this demanding role and the opportunities it presents. As nothing is certain, everything is possible!"

Vandermeiren succeeds Rémi Magniere who has been md since 2003 and who played a significant role in the structural modernisation of Azelis. Magniere retires at the end of 2011.


Companies