Michael Kors hit with trademark lawsuit
Mary Kay sues Kors over their shared initials
US direct selling giant Mary Kay is fighting American fashion and beauty brand Michael Kors over their shared initials. In a lawsuit filed in Mary Kay's home state of Texas, the direct seller alleges that fashion designer Michael Kors is violating a 2005 agreement that prohibits him from using an MK logo on any cosmetics products.
Mary Kay is charging that Kors has submitted two unauthorised trademark applications for MK charms, breaching their accord. One charm design is MK in a circle, while the second similar MK charm has Michael Kors written on the bottom of the circle.
Michael Kors in conjunction with Estée Lauder, a non-party in the lawsuit, has been marketing limited edition cosmetic collections that bear the MK signature charm at several retail outlets. A gift set found on Amazon.com features a black Michael Kors cosmetics bag filled with Estée Lauder brand blush, lipstick, lipgloss, mascara, eyeliner and nail polish for $93.99.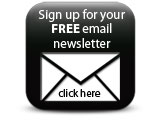 Mary Kay's legal department declined to comment.
Companies