Merck takes inspiration from lapis lazuli
Colour Cosmetics | Ingredients
Merck, a science and technology company that specialises in cosmetics pigments, has launched a pigment called Ronastar Lapis Jewel.
The blue, sparkly pigment is said to reflect the semi-precious stone lapis lazuli, a bright blue metamorphic rock. The latest pigment can be used in cosmetics for eyes and nails, and delivers an impactful sparkle. The new addition joins Merck's other precious metal and jewel-inspired pigments including Ronastar Golden Jewel and Ronastar Copper Jewel, which launched last year.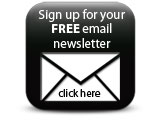 The pigment features calcium-aluminum borosilicate platelets, coated with metal oxides and iron blue. Its sparkle is created using a particle size of 20-200m in cosmetics is based on a particle size of 20 to 200μm, which reflects light.
Featured Companies