Merck Q3 revenues up 12%
The Performance Materials division showed particularly strong growth
Merck has reported solid growth in the third quarter of 2012 with total revenues up 12.2% compared to Q3 2011, to €2.84bn, and EBITDA pre one-time items up 15.6% to €754m.
Especially strong was the Performance Materials division which posted sales of €446m, up 31.1% from Q3 2011's €340m. This was driven by record sales for liquid crystal materials and from increased sales in China. Sales of Pigments & Cosmetics, part of the Performance Materials division, also increased.
Merck has updated its forecast for the full year 2012, as a result of the performance in the third quarter of the year. Expectations for the company's total revenues for the full year are expected to be around €1.75bn-€1.8bn with EBITDA at €2.9bn-€2.95bn.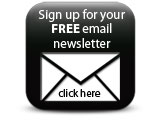 Demand in the Performance Materials division is expected to soften in the fourth quarter, leading to a fourth quarter EBITDA similar to that of last year. Full year 2012 EBITDA for the Performance Materials division is predicted to reach around €700m.
Featured Companies