Merck KGaA names Stefan Oschmann as new CEO
The chemicals company will see current CEO Karl-Ludwig Ley retire in April next year
German chemicals company Merck KGaA has recently appointed Stefan Oschmann as CEO and Chairman of the Executive Board.
Oschmann, 58 (pictured), will take over the role from Karl-Ludwig Kley, 64, who has decided to retire after what will be eight years with the company when he leaves. Oschmann will commence his role on 29 April, 2016 at the end of the AGM.
As well as healthcare and life science, Merck KGaA also specialises in performance materials and high-tech chemicals including effect pigments, active ingredients and fillers for cosmetics.
Oschmann's background, however, lies predominantly in the pharmaceutical side of business; currently, he is President of the International Federation of Pharmaceutical Manufacturers & Associations, and Vice President of the European Federation of Pharmaceutical Industries and Associations. An Executive Board member since 2011, Oschmann was initially in charge of the pharma business. He was later appointed as Deputy Chairman of the Executive Board and Deputy CEO at the beginning of this year, responsible for strategy and innovation.
Johannes Baillou, Chairman of the Board of Partners of E. Merck KG – the board that appointed Oschmann to his new position – said: "Under the leadership of Karl-Ludwig Kley, Merck over the past eight years has gone through the biggest transformation in its almost 350-year history. This entailed building and expanding no fewer than three strong global businesses that are able to provide ground-breaking solutions for patients and customers, and secure growth and affluence for our 40,000 employees."
He added: "We're convinced that he [Oschmann] will take the right steps to position Merck in a way that will allow the company to continue to actively shape an environment that has been experiencing fundamental scientific and digital changes."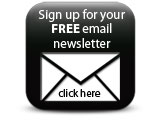 Merck continues to press ahead with its cosmetics ingredients offering. At this year's in-cosmetics show in Barcelona, the company showased its new Colorana TangerineOrange pigment and RonaCare SereneShield dermocosmetic active.
Featured Companies
See also