Melvita adds to floral range with Bourbon Geranium Floral Water
Melvita has launched Bourbon Geranium Floral Water, adding to its range of six organic floral waters. Applied in a fine mist, the water deposits droplets of ingredients across the skin, minimising pores and giving skin a radiant look.
Using Melvita's geranium flowers, the product is created using 99% natural ingredients and 99% organic ingredients. It is designed to be used as a toner after cleansing and before moisturising.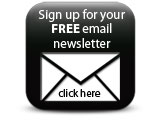 RRP £16, feelunique.com
Companies