Meet MyShowcase and win a business
MyShowcase blurs the boundaries between direct selling and online retail, creates jobs for women and gives a sales platform to independent brands. We have a starter kit to give away
MyShowcase is the brainchild of founder and CEO, Nancy Cruickshank and was co-founded with Kate Shapland, weekly columnist for The Telegraph Magazine, along with internet entrepreneurs Olivier Beau de Loménie and Rodrigo Dauster.
The purpose of MyShowcase is threefold – to support women by helping them to start businesses that fit in with their lives, to give independent brands a platform from which to build a following without the huge supply pressures that being stocked in traditional retail outlets bring, and to give consumers access to brilliant beauty products that they might not otherwise have discovered.
MyShowcase stocks over 25 independent brands, handpicked by Shapland. Among the better known ones are Neom, balanceMe and Blink, while some of the lesser known include Ruth Mastenbroek and Antonia Burrell. The products are sold by MyShowcase stylists, who organise events where they showcase the products, introducing them to attendees and explaining their benefits and uniqueness. Unlike in a traditional buying environment, customers are not rushed into a decision and can try, touch, smell and feel products before buying.
Once stylists introduce a customer to MyShowcase they automatically earn a commission of 15-28% every time that customer buys a product during or after their showcase, or through the MyShowcase website. All MyShowcase stylists are self-employed – however, they each have the full support and expertise of the founders and their fellow stylists. Training, marketing and all the logistics, including packaging and posting products, are all provided by the MyShowcase team.
Become a MyShowcase Stylist!

As a Pure Beauty reader, you're undoubtedly already a beauty expert and go-to beauty guru for your friends. Cruickshank says: "Pure Beauty's readers are passionate about beauty. Many are consultants, trainers, buyers, marketers or involved with the industry in some way, and can utilise their considerable industry expertise to become hugely successful MyShowcase stylists at this vital stage of our development."

We have one starter kit to give away to a Pure Beauty reader, containing £500+ of the best-selling beauty products, together with all the support, business materials and training you need to succeed. Pure Beauty will follow the winner's progress and report on their success at regular intervals. For your chance to win, e-mail your name and contact details to emilym@hpcimedia.com with the subject MyShowcase.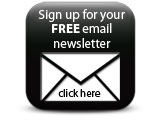 Companies