Meet Kylee: Dove's new film revealing why beauty isn't just long hair
The short documentary is one in a series of films with Scandal Producer Shonda Rhimes revealing the lives of ordinary women
Dove has released its second film with acclaimed TV producer Shonda Rhimes.
The Unilever-owned brand created Real Beauty Productions in March, naming the Grey's Anatomy creator as its first Creative Director.
Meet Kylee is a short documentary-style film that explores the issues of traditional standards of feminine beauty through consumer Kylee Howell and her business, Friar Tuck's Barbershop.
"I never saw myself as beautiful," said Howell. "That was a word I only heard used to describe women who looked more traditional, who followed the 'rules'. Until recently, I didn't know that word applied to someone who looked like me."
Howell's story is part of a series of films created by Dove and Rhimes that aims to reveal the lives of women who buck the trend of 'traditional beauty'.
"69% of women agree that they don't see themselves reflected in media and advertising – as a global beauty brand, we feel a responsibility to address this," said Nick Soukas, Vice President of Marketing for Dove.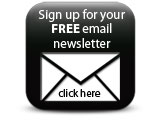 "For 60 years, Dove has listened to and cared for real women like Kylee Howell, who boldly share their experiences with the hope that we can inspire women and girls everywhere to redefine beauty together."
Watch Meet Kylee:
Companies