Meet Diana: Dove's new film exploring overcoming life's challenges
The short documentary is one in a series of films with Scandal Producer Shonda Rhimes revealing the lives of ordinary women
Dove has released its third film with acclaimed TV producer Shonda Rhimes.
The Unilever-owned brand created Real Beauty Productions in March, naming the Grey's Anatomy creator as its first Creative Director.
Meet Diana is a three-minute film that shares the issues of confidence and emotional beauty through teacher Diana Wright after she lost her leg in a car accident, and how she found a sense self-assurance in her changed appearance.
Wright said: "I had to learn how to walk again, but I knew that once I started walking that I would set the next goal, and then the next one.
"I wouldn't stop until I could gain everything I was capable of doing before."
Wright's story is part of a series of films created by Dove and Rhimes that aims to reveal the lives of women who buck the trend of 'traditional beauty'.
"For 60 years, Dove has listened to and cared for women and girls everywhere. Our research and continued conversations with women around the world tell us that girls are bombarded by images and messages that affect their confidence every single day," said Nick Soukas, Vice President of Marketing at Dove.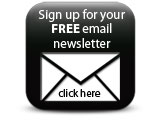 "With Dove Real Beauty Productions we're addressing the issue from the inside out to ensure that women and girls see their real beauty reflected on screen."
Companies