Marc Jacobs Beauty opens first stand-alone
It is located at 385 Bleecker Street in Manhattan's West Village
Marc Jacobs Beauty, the debut colour cosmetics brand from American fashion designer Marc Jacobs, has launched its first stand-alone store in New York. Located at 385 Bleecker Street in Manhattan's trendy West Village, the store was designed by architecture firm Jaklitsch/Gardner Architects in the space that was formerly the Marc Jacobs Collection Accessories store. Housed in the 425sqft space will be the full Marc Jacobs Beauty cosmetic line in addition to small accessories. The brand will also be rolled out to 11 other Marc Jacobs fashion stores around the US in the coming months.
The new store features a number of beauty fixtures that were specially designed to complement the look and feel of the new cosmetics line. This includes polished stainless steel and glass vitrines, mirrored walls, and a polished black granite beauty counter with built-in makeup stations.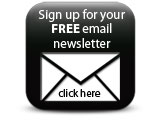 The line is also available in all the US and Canadian stores of beauty retailer Sephora, with whom Marc Jacobs conceived the colour brand. It was designed in partnership with Sephora Originals, the private label contract manufacturing arm of the business, representing the first time that Sephora will premier a new brand simultaneously in all of its 330 North American stores. The Marc Jacobs fragrance licence remains owned by Coty Prestige.
Companies