Make-your-own cosmetics line launched
Body Care | Hair Care | Ingredients | Skin Care
Consumers can create natural products online
MixNature has launched an online store allowing consumers to create their own cosmetics using a list of natural ingredients.
Natural Cosmetics Online Laboratory allows its users to choose from a selection of more than 50 organic oils, natural extracts, activating agents and vitamins. Each ingredient is said to have been tested and selected by MixNature's team of cosmetologists.
Website visitors are invited to answer a series of multiple choice questions about their skin type, history and needs before a 'best ingredients' list is generated for their hair, body and face. Consumers can add up to six natural ingredients to their unique product. Each ingredient listed on the website has an accompanying pop-up detailing useful and concise information to help consumers choose which will best suit their needs.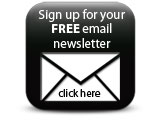 The website currently delivers to all EU countries and its website is available in nine languages.