Made.com founder's Typology skin care brand enters UK market
The direct-to-consumer brand offers eight categories across fragrance, skin and hair care using specifically targeted ingredients to achieve desired results
French beauty brand Typology has made its first foray into the UK market.
The Paris-based brand was created by Ning Li, founder of home furnishing company made.com, and sets out to promote transparency in the beauty industry.
Typology's product line is separated into eight categories: Raw, Lab, Ten, Woman, SAF, Cure, Primaire and Tone.
The brand's Woman Periodic serums include four products that are designed to meet the skin's needs during each week of a woman's menstrual cycle.
Speaking about his new beauty venture, Li said: "When I had the opportunity to create an entirely new skin care brand, I assembled a team of experts with a single mission in mind: to radically change the industry's rules."
Consumers can shop the line as a routine to tackle skin care concerns, such as imperfections, dull and tired skin, and blackheads or enlarged pores.
Ranges are available spanning fragrance, skin and hair care, and formulas use specifically targeted natural ingredients.
Meanwhile, Typology's packaging has been designed to fit through customers' letterboxes, with glass for smaller bottles and recyclable plastic for larger ones.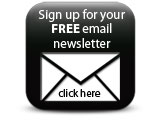 Aluminium is also used for the brand's Ten range and customers are encouraged to reuse their empty bottles.
Companies