Madame LA LA launches at American Eagle in the US
Madame LA LA cosmetics to be sold at sub-brand, Don't Ask Why
Self-tanning and cosmetics brand Madame LA LA has announced its US launch. The brand will launch in Don't Ask Why NY, a sub-brand of American Eagle Outfitters in June 2016.
Madame LA LA products are already sold in Fenwicks and Selfridges in London, UK and recently launched in Superdrug and BeautyMart. The brand's products include self-tanners containing moisturising coconut water.
Don't Ask Why is a new retail concept shop for American Eagle Outfitters. It will open in New York's Soho region, selling a range of one-size-only clothing. Madame LA LA will be the only tanning brand stocked in the location. Chad Kessler, Global Brand President at American Eagle Stores, explained: "It's a fully realised brand experience for our customers outside of American Eagle stores and introduces a new way to shop."
Nicole Dash Jones, Founder at Madame LA LA, added: "As a brand we have always remained inventive in our approach which differentiates us from the rest of the self-tanning world, from our unique packaging and marketing to a market who is specifically seeking us. Don't Ask Why bridges the gap between fashion and beauty and ballpark brand positioning for Madame LA LA."
Madame LA LA products will also be available to US consumers through the American Eagle online store. New products will also be added to the range at Don't Ask Why, including the Madame LA LA Tan & Light, a tanning mouse and Madame LA LA West Coast Bronzing Serum.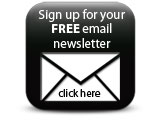 Since its UK launch, Madame LA LA is said to be a best-seller for its selected retailers, with its hero product, Madame LA LA Tan, selling out shortly after launch and attracting a large waiting list while the company increased production.
Companies