Macy's introduces PayPal payment option across stores
Customers will be able to pay for items faster and more securely online and with mobile
US retailer Macy's is rolling out PayPal as a payment option in-store, online and on mobile by the end of this month.
It is hoped that by using PayPal customers will be able to pay for their items more quickly and securely online or via mobile. The new system will use One Touch technology, which allows customers who opt-in to pay without having to enter any usernames, passwords or details online and on mobile. Meanwhile, for those shopping in-store, customers can pay using a Payment Code on the PayPal or Macy's apps; to use this feature consumers are asked to scan a QR code on their mobile device to complete the physical purchase in-store without having to queue.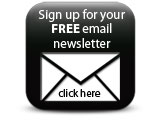 The new payment method will be rolled out across Macy's, Bloomingdale's, Macy's Backstage and Bloomingdale's Outlet stores.
Companies