MWV Launches New Pump Dispenser for Beauty and Personal Care Industry
The New Adagio™ Pump is the Lowest Profile Pump in the Market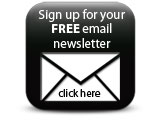 Richmond, Virginia (March 29, 2010) — At Cosmoprof 2010 in Bologna, Italy, MeadWestvaco Corp. (NYSE: MWV) will unveil Adagio™, the newest and lowest profile pump dispenser in the industry, and showcase enhancements to the company's popular Aria® and Aria Airless product lines.

Adagio is the lowest profile pump that is able to dispense 0.500ml of product for the prestige and masstige cosmetics marketplace. Adagio uses MWV's Pure Path™ Technology, which prevents the product from coming into contact with any metal components of the pump engine. Adagio is ideal for a variety of products, including moisturizers, sunscreens, lotions, hair serums and body care treatment products.

―Adagio is unique in that it is the only pump dispenser in the marketplace that pairs a high-output pump with a low profile aesthetic,‖ said Eva Martin Fernandez, MWV's marketing manager in Europe for Personal Care Products. ―In addition to making a more aesthetically pleasing product, it also provides the ultimate protection for a product's sensitive formula.‖

Adagio is available in both atmospheric and airless versions. Its innovative features and prestige aesthetics are enhanced by a lock-up system and a suck-back effect, which prevents residue build-up at the spout by suctioning any unused product back into the bottle after each use. Adagio is produced in Milan, Italy, and is currently available worldwide.

MWV has also made enhancements to its Aria® and Aria Airless products. Aria and Aria Airless are now available with a valve seal. The valve seal is a rubber spout that ensures cream-based products will not dry out in the spout of the pump. The addition of the valve seal reinforces the effectiveness of the Aria and Aria Airless pumps and makes them a perfect fit for prestige and masstige facial creams, facial serums, facial treatment creams and anti-aging creams. Aria Airless is also now available in a larger bottle size of 75ml, in addition to the existing sizes of 15ml, 30ml, 40ml and 50ml.

―By developing new products like Adagio that fill a void in the marketplace and also improving our already popular offerings, such as Aria and Aria Airless, MWV is in the best position to help beauty and personal care brands stand out on the retail shelf while meeting the needs of consumers around world,‖ added Martin Fernandez.

MWV will display these and other primary and secondary packaging solutions at Cosmoprof in Bologna, Italy, April 15 – 18, 2010, at Booth A21/B22, Hall 19.
Companies