MAC strikes deal with US retail leader Ulta Beauty
The Estée Lauder-owned brand will be sold across the retailer's network of stores and its website this spring
MAC is due to enter the US' largest beauty retailer, with its products to be stocked in-store and online.
The Estée Lauder brand will join the retailer's growing line-up of established and emerging beauty brands that currently total around 500.
The news was announced by Ulta Beauty's CEO Mary Dillon, who simultaneously praised her company's "outstanding" fourth quarter results.
She said: "Our new brand pipeline is very healthy and we are particularly excited to announce the addition of the Estée Lauder Companies' MAC brand, which will launch on ulta.com and begin to roll out to stores this spring."
Ulta Beauty generated strong sales in fiscal 2016, with sales up 23.7% to $4.85bn. In Q4, the retailer brought in net sale of $1.58bn, up 24.6% on Q4 2015.
The company's business, which is split into retail, salon and e-commerce, experienced growth across all channels.
Retail comparable sales grew 13.4%, including salon comparable sales growth of 8.7%. Meanwhile, salon sales jumped 15.2% to $241.1m.
But e-commerce was the strongest growth driver with comparable sales spiking 56.2% to $345.3m.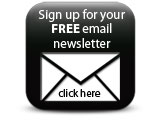 Despite its digital success, Ulta has plans to significantly expand its bricks-and-mortar footprint, with approximately 100 net new stores scheduled for fiscal 2017 – a marked increase on the 25 new stores opened in fiscal 2016.
Companies