Lynx moves into hair care
Unilever brand continues to diversify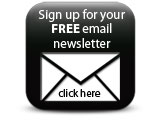 Hot on the heels of its first female fragrance, Unilever's Lynx brand (known as Axe outside of the UK) continues to diversify with the launch of a new range of shampoos and hair styling products. The Lynx Hair portfolio includes five cleansers: Anti Dandruff, 2 in 1, Intense Clean, Just Clean and Attract Shampoo. It also features styling products focusing on specific end looks (Clean Cut, Messy and Spiked Up), as well as a collection of new generation cream gels in Strong, Extra Strong and Extreme.

Commenting on the launch, Lynx Hair brand manager Richard Whitty said: "UK males are increasingly buying 'men only' products for which they are willing to pay a premium. We know that Lynx shoppers are style conscious and spend more time and money on their hair compared to the wider UK male market."

The new range has a stylish, masculine design, says Lynx, which takes cues from its existing deodorant and shower gel products, to aid consumer recognition.

The products (available now) will be supported by a £5.2m marketing investment, including a TV campaign, which will air in April.
Companies