Lunasol sweetens up with range for chocolate lovers
Palettes and lip products resemble chocolate through texture, colour and scent
Japanese make-up brand Lunasol has launched a colour collection for those with a sweet tooth.
The Kanebo-owned brand launched its new Chocolate Makeup Collection (¥1,500-¥5,000) to compensate for the fact that quality chocolate is often hard to get hold of in the summer months in Japan, according to the company.
Good enough to eat: Eyeshadow palettes inspired by white, raisin and dark chocolate
The end result is a make-up range inspired by the world of fine quality chocolate, balancing sweetness with bitterness through colours, textures and aromas said to be reminiscent of chocolate. The packaging also ties into the theme, with eyeshadow palettes presented in cases that resemble small chocolate boxes.
New lip products provide a sweet solution for consumers
Products include: Lunasol Selection De Chocolat Eyes, a four-colour eyeshadow palette inspired by dark, raisin and white chocolate; Lunasol Duo De Chocolat Eyes, a two-eyeshadow set available in three colour variations that are said to resemble pistachios, framboise or oranges; Full Glamour Lips, a lipstick that already exists in the Lunasol range, but will now come in new 'chocolate-nuanced' shades; and Melty chocolate Lips, a limited edition liquid lip colour available in bittersweet milk, rose and brown shades. There are also a number of new nail products in chocolatey shades.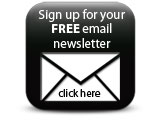 Launch: August
Companies