Lucas Meyer scoops gold at in-cosmetics
Company applauded for two new ingredients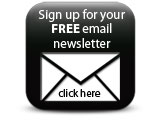 Lucas Meyer Cosmetics won a gold award at in-cosmetics Barcelona last night, for its new ingredients Progeline and Adipofill.

The company won the Innovation Zone Best Ingredient Award for Progeline, a three amino-acids peptide biomimetic of an Elafin, which helps fight the ageing process, and Adipofill, a new anti-ageing ingredient derived from vegetable glucose.

Isabelle Lacasse, from Lucas Meyer, said: "Having been up against some tough competition, we're thrilled to have won this coveted award. It's been a busy year for us, so to receive such recognition is terrific."

The award recognises the development of a novel active or functional ingredient that demonstrates new benefits to manufacturers and end-users. Lucy Gillam, event director for in-cosmetics, added: "With such a high calibre of finalists, a lot of thought went into whittling it down to our winners, who are shining examples of new cosmetic innovation in 2012. We are delighted to recognise the industry's budding talent, and look forward to seeing how all of our finalists progress from here."

The silver award went to Mibelle Biochemistry for DermCom, which helps boost collagen and elastin production, while Lipotec took bronze with its hydrating ingredient Hyanify.

Featured Companies