Lubrizol Life Science introduces eco SPF booster
Lubrizol Life Science introduces Sunhancer Eco SPF booster, a patent-pending, naturally-derived technology that increases SPF and is compatible with both organic and inorganic sunscreen actives.
Sunhancer Eco SPF booster is non-nano, inherently biodegradable and non-persistent in the environment. That means you're now able to reduce the quantity of UV filters in your formulation and potentially lower environmental impact while maintaining protection from the sun.
Due to its distinct size and shape, Sunhancer Eco SPF booster can provide a powdery after-feel to your formulation.
Moreover, the reduction of UV filter content enabled by Sunhancer Eco SPF booster tends to improve sunscreen aesthetics and lightness while reducing oiliness and drag. These additional benefits make it perfect for a daily sunscreen or a multitasking moisturizer with sun protection.
As regulations continue to tighten around the use of UV filters, Sunhancer Eco SPF booster is a great way to reduce the UV filters needed in formulations while maintaining the same level of skin protection.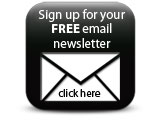 Sunhancer Eco SPF booster cares as much about the environment as it does skin protection.
Featured Companies