Love, Dove: Beauty brand spotlights heartwarming stories of positivity
The new campaign in partnership with TikTok influencer Lexy Burke highlights 'everyday heroes' in communities across the US
Baltimore LGBTQ advocate Iya Dammons, left, met TikTok influencer Lexy Burke during filming for the Dove Everyday Heroes documentary
Unilever-owned beauty brand Dove has put positive influencers and campaigners at the centre of its latest initiative Love, Dove.
Promoting 'Love can change the world, but only if you share it', the brand is putting a spotlight on positive social influencers, teachers, nurses and LGBTQ advocates, the body care brand has unveiled a short film titled 'An Everyday Hero'.
Filmed by Emmy Award-winning director Haley Geffen, the film highlights positive work being done in communities across the US.
Meanwhile, in partnership with TikTok influencer Lexy Burke, Dove is asking fans to submit videos of everyday heroes in communities using the hashtag #DoveEverydayHero and #LoveDove on TikTok and Instagram to surprise workers.
"I'm so excited to partner with Dove in their mission to spotlight ordinary people doing inspiring things for others and showing everyday heroes the love they deserve," said Burke.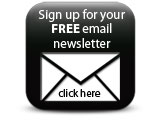 "It has been easy to have a negative mindset in 2020, but Dove wants to put positivity and kindness first and remind people how powerful love can be."
Companies