Louis Vuitton evokes the Middle East with new scent
The new perfume is blended with rose, oud and ambergris for a contracting composition
Louis Vuitton has revealed a new scent inspired by the Middle East's perfume culture.
The new Les Sables Roses blends together rose, oud and ambergris in order to create a contrasting composition.
According to the brand, the Middle East has a rich perfume culture with ancestral traditions, which was the inspiration for Jacques Cavallier Belletrud's new scent.
Meanwhile, the fragrance is said to evoke the moment the sunlight first hits the dunes of the Middle East.
Prices for the fragrance start from €290 but customers can refill in-store for €175.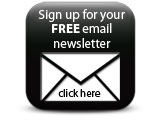 Companies