LookBooker partners with Sassoon family
Beauty booking site appoints Sassoon heirs as partners
New York beauty booking site LookBooker has appointed two new partners – Eden and Elan Sassoon. The family of the late hair industry icon will work together with appointment-booking service as it plans major expansaion.
LookBooker allows consumers to search for and instantly book hair, beauty and wellness appointments whilst giving businesses access to sales-supporting data. Elan Sassoon said: "LookBooker presents a unique option in a marketplace that has relied heavily on discount sites to introduce new clients to salons. Often those consumers are not repeat customers – something that has plagued an industry hesitant to rely on the internet for new business."
"LookBooker, as a solution, immediately resonated with us. The B2C and B2B benefits are unparalleled and we are thrilled to be a part of evolving this brand," Sassoon added.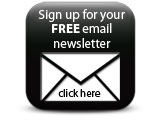 The website plans to launch a mobile app in September this year, feating one-click check-out, one-click reboot and reviews. Giorgia Rossi, Co-founder at LookBooker said: "Bringing the Sassoons onboard presents an exciting oppportunity to tap into generations of industry insight, as well as gain access to top salon partners across the country. With the Sassoons in support of our mission, we operate by Vidal's personal benchmark: 'The essence is, what can we do next? And will it be good?'"