Lipotec signs with Azelis as Active Organics distributor in Europe
Active Organics inspired by nature officially lands in Europe via the hand of Azelis.
Lipotec and the global distributor are partnering to bring the brand of botanical extracts and ingredients to the European market.
Active Organics inspired by nature provides a variety of quality natural extracts and ingredients from around the world with a commitment to innovation, technology and sustainability.
The appropriate selection and retrieval of each ingredient through sustainable methods results in a wide selection of innovative and proprietary botanical ingredients with benefits that meet different customer's needs.
Active Organics inspired by nature range is classified into different product lines:
ACTIPHYTE botanical extracts — single botanical extracts.
ACTIPLEX botanical extracts — custom-crafted combinations of ACTIPHYTE botanical extracts.
AROMAPHYTE fragrance ingredients - whole plant botanical extracts containing oil soluble fractions.
AROMAPLEX fragrance ingredients - custom-crafted combinations of AROMAPHYTE fragrance ingredients.
ACTISCRUB physical exfoliants — naturally sourced exfoliants, ideal for cosmetic products as an environmentally friendly alternative to microplastic beads.
ACTIVE RA aloe ingredients - ingredients extracted exclusively from the Aloe plant.
Azelis brings to this partnership extensive experience in the distribution of specialty chemicals.
Their in-depth local knowledge is supported by an international structure with value-added services including high levels of technical support and tailored solutions that allow for excellent customer service.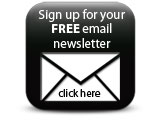 Product information requests for Active Organics inspired by nature may be addressed directly to Azelis.
Featured Companies
See also